External Reference
20 Jan , 2023
Collaboration is key in the design world, and the partnership between LAMÁQUINA and External Reference, a design office founded and led by Carmelo Zappulla, is one of the best examples of how it can lead to groundbreaking projects.
It all started back in 2017 when Carmelo and Aldo, CEO of LAMÁQUINA, began exchanging visions, inspirations, ideas, design, and manufacturing solutions through a series of projects. This collaboration led to a close friendship between the two, proving that work relationships can turn into meaningful connections.
Over the years, their trust and admiration for each other grew, resulting in a series of groundbreaking projects that mixed design and 3D printing technologies, elevating the scope and applications of additive manufacturing solutions in many different sectors, from product design to interactive installations and retail spaces.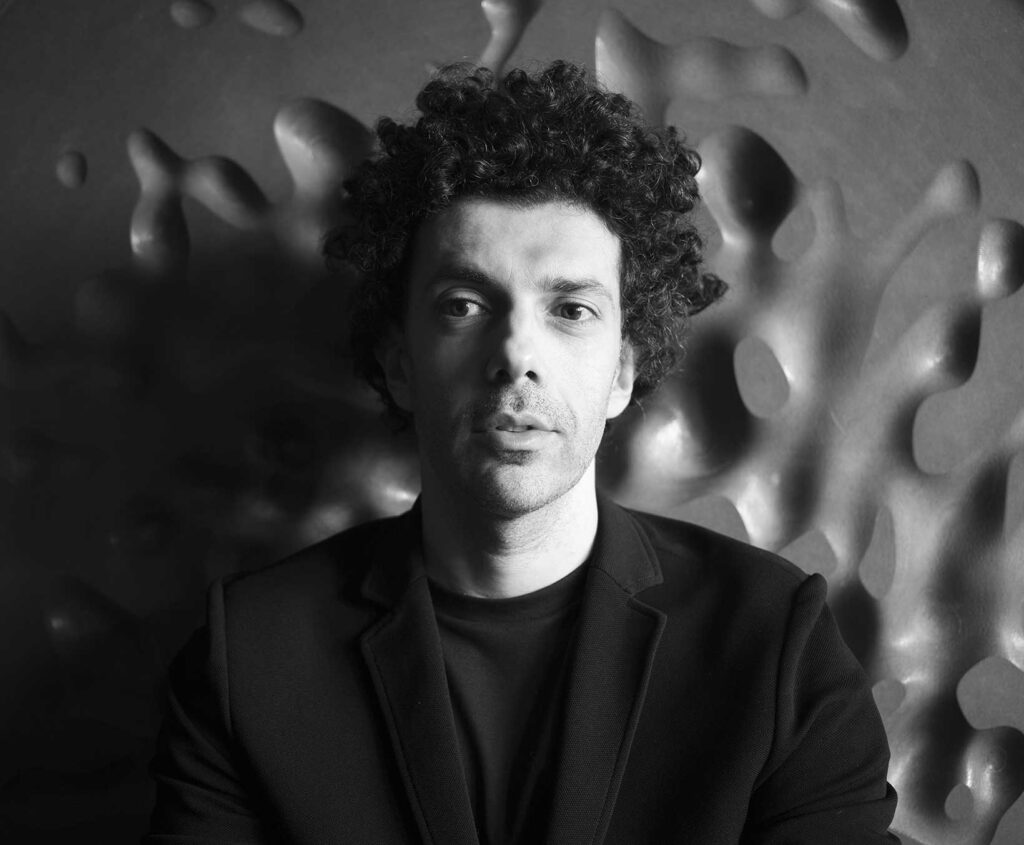 "LAMÁQUINA revolutionised the scale and the limits of 3D printing into the exhibition and retail sector. They are the only 3D printing partner capable to take our more complex architecture ideas and turn them into reality".
Carmelo Zappulla, CEO of External Reference
A crucial role in achieving these results, is played on a daily basis by the excellent work both teams of LAMÁQUINA and External Reference are capable of combining. Under the guidance of Carmelo, Amin Bigdeli, Sebastian Amorelli, Vianella Maestra, Irina Shaklova, and many others elaborate advanced geometries computationally driven and explore possible manufacturing solutions with LAMÁQUINA team of experts and engineers, historically led by Eugenio Bettucchi, Chirag Rangholia, with Mauro Jannone, Francesco Polvi, Hazal Yilmaz and other great talents.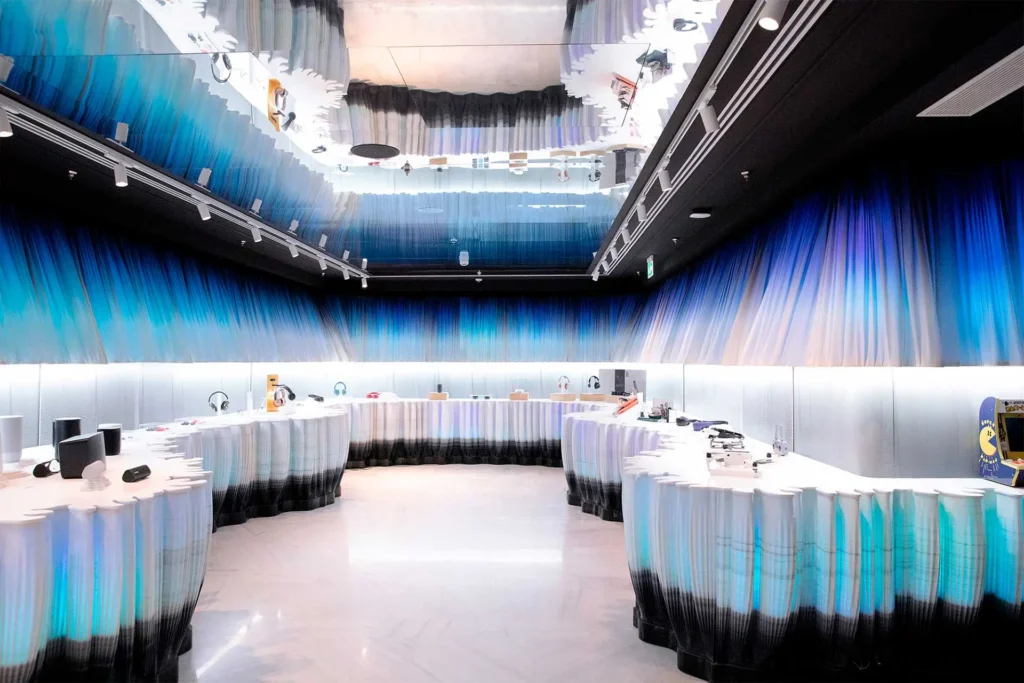 The first historical collaboration was back to 2017 with the manglar table, a great design proposed by Carmelo Zappulla and computationally elaborated by Sebastian Amorelli. LAMÁQUINA translated the design into a 3d printing pioneering manufacturing process, overcoming machine's limitations and expanding material capacities, generating steep inclinations without the need for any additional support.
The manglar table was designed and manufactured for Casa Seirach, an important modernist building in the center of Barcelona. inspired by natural geometries and ecological modernists patterns, the Manglar table perfectly blends into this elaborated context.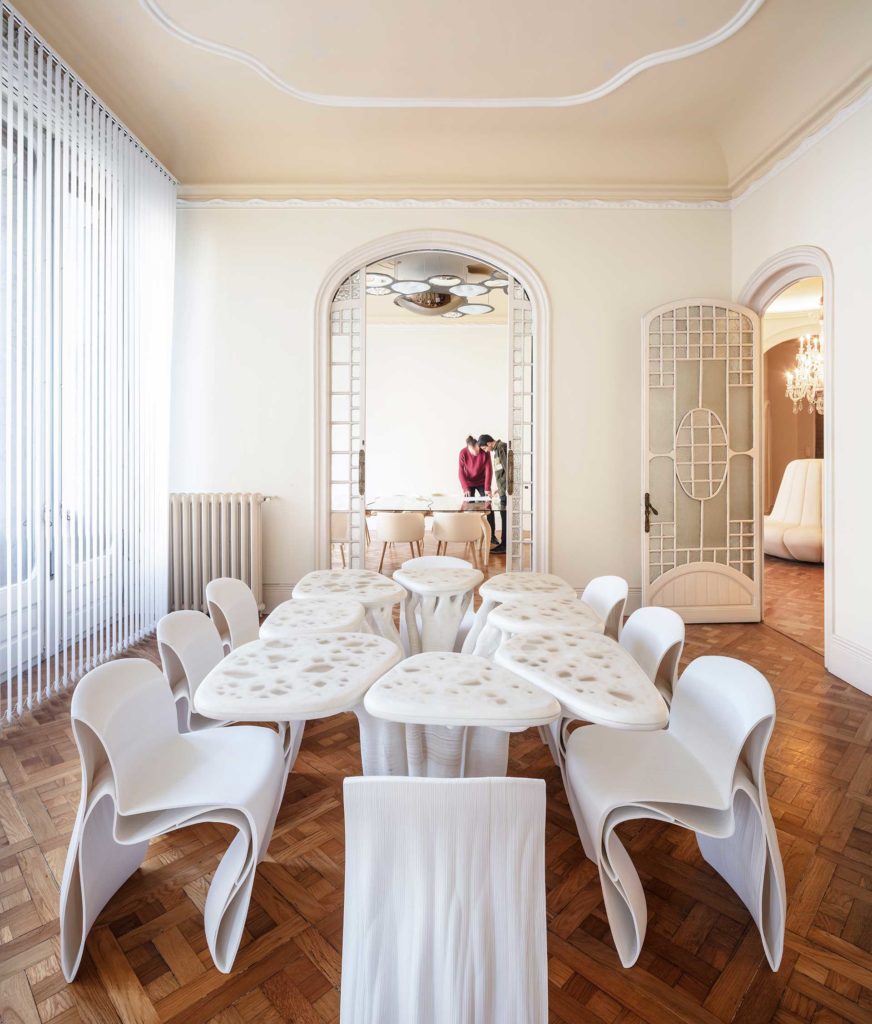 "3D printing has long ago expanded the boundaries and possibilities for the design of spaces. Projects for stores and showrooms that were previously unimaginable due to their high cost or long production time, today become a reality thanks to the infinite creative freedom that technology allows ".
Aldo Sollazzo, CEO and founder of LAMÁQUINA.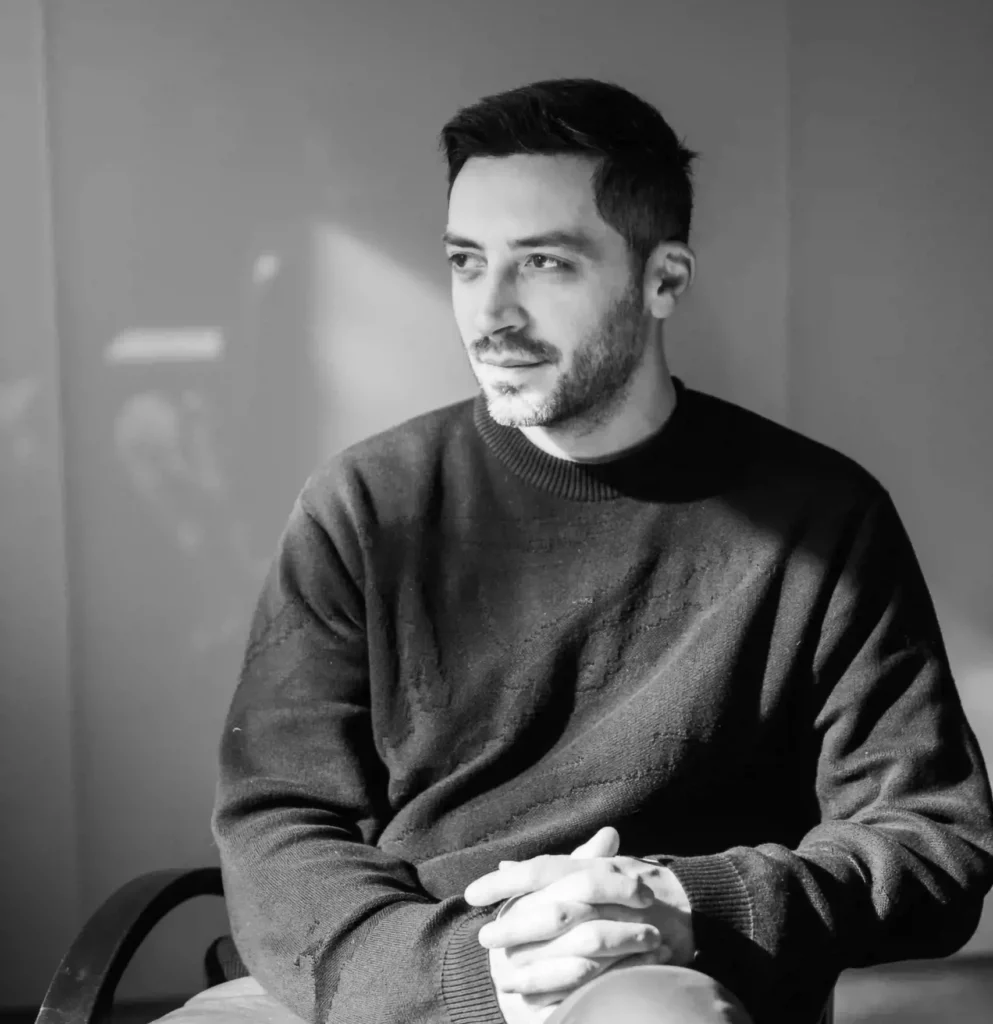 One of the most remarkable projects of the collaboration between LAMÁQUINA and External Reference is the construction of the "Forest of Intelligence," an installation part of the Spanish Pavilion of the Expo of Dubai 2020. The connection between computational design, 3D printing, and material technology was beautifully showcased in this installation of 144 trees, each five meters tall, envisioning a novel concept of ecology emerging from the adoption of sustainable usage of energy and natural resources. LAMAQUINA printed the forest using PURE.TECH, converting the whole installation into a real landscape of trees eliminating the CO2 and purifying the air.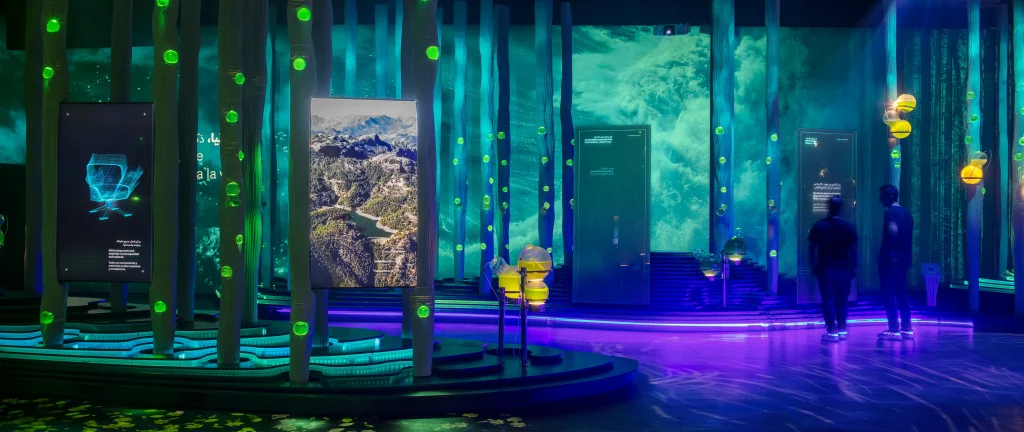 The collaboration between LAMAQUINA and External Reference has been a great success, and we can't wait to see what groundbreaking projects they come up with next. This partnership is proof that collaboration can lead to remarkable innovations, and that's bellissimo!
Other projects include the first 3D printed store in Dubai with "Level Shoes" and Presented By, the sneakers store in Riyad, the commercial center of WOW in Madrid, and the incredible project of the PURE.PLANTS, a collection of CO2 absorbing plants designed once again by Carmelo and External Reference and produced by Aldo Sollazzo with LAMAQUINA team.