In the world of 3D printing, Massimo Moretti is a legendary figure. Massimo Moretti, the founder of Wasp and the pioneer of large-scale 3D printing and our story begins with the visionary dream.
In 2015, during Construmat, the most significant construction fair in Spain, our CEO Aldo Sollazzo was leading the "Pavilion of Innovation" on behalf of the Institute for Advanced Architecture of Catalonia, supported by Noumena's co-founders Efilena Baseta and Chirag Rangholia.
The Construmat fair was a unique moment of common creativity, fueled by an explosive combination of digital manufacturing possibilities, material technology, and computational design. The "Pavilion of Innovation" of Construmat became the manifesto of this cross-disciplinary and international movement, narrating the dawn of a new era for the construction industry.
Massimo Moretti drove his truck directly from Massa Lombarda, the main hub of Wasp, to the event, enduring a long trip. Nevertheless, he arrived with a huge smile on his face.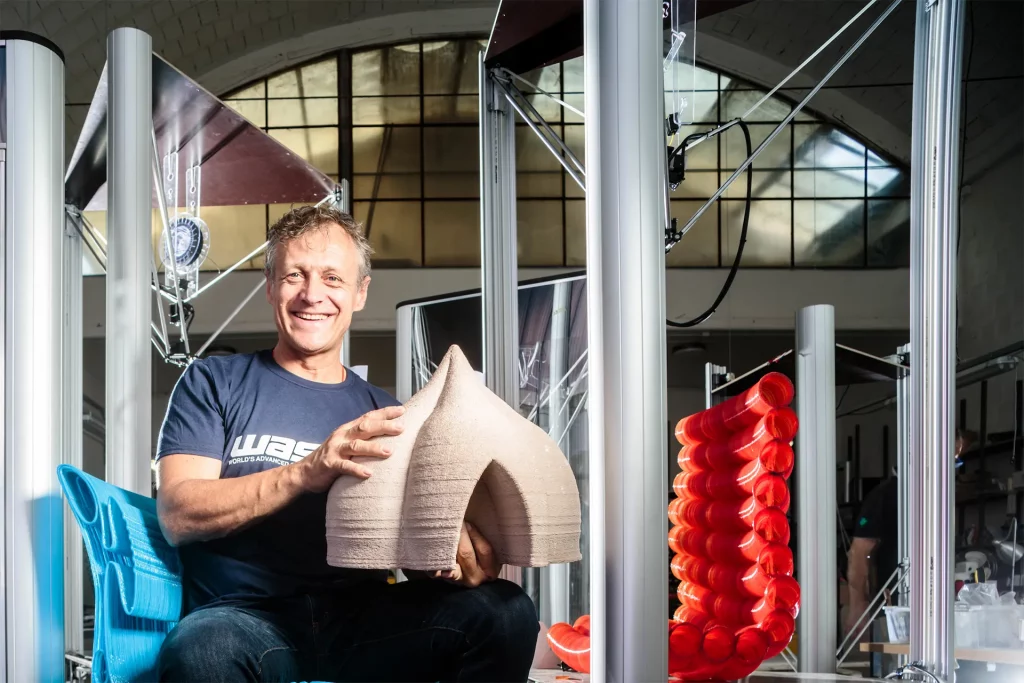 Massimo Moretti, at Construmat 2017
Few hours later, at the heart of the pavilion, Massimo Moretti was presenting his new powerful 4×4 meters 3D printer, capable of producing various materials, with a focus on clay. He started printing with IAAC students, testing computationally driven design protocols, and experimenting with mixtures of clay and mycelium. The audience visiting the pavilon was fascinated, witnessing unaware the birth of a new direction for WASP and the 3D printing industry.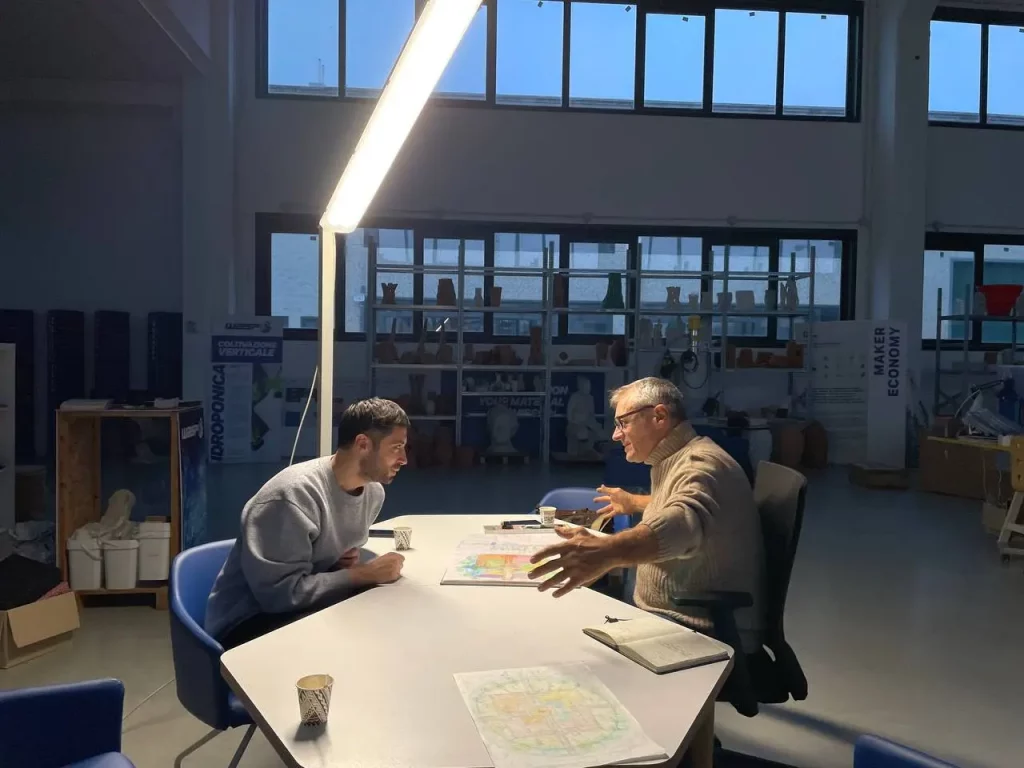 Aldo Sollazzo and Massimo Moretti. Photo Credits: Aga Lein
During those days of Construmat, Massimo and Aldo developed a close relationship, marking the beginning of a new exchange of ideas, projects, and possibilities for the 3D printing industry. Since then, Massimo, Aldo, Chirag, and the Noumena team have crossed paths many times. However, it was in 2017 when the CEO of Wasp proposed a new model of partnership to expand the capacity of their network, enabling different centers to become WASP HUBS. To establish a hub in Barcelona was an excellent opportunity. LAMÁQUINA flourished from that partnership, blossoming into the reality of today.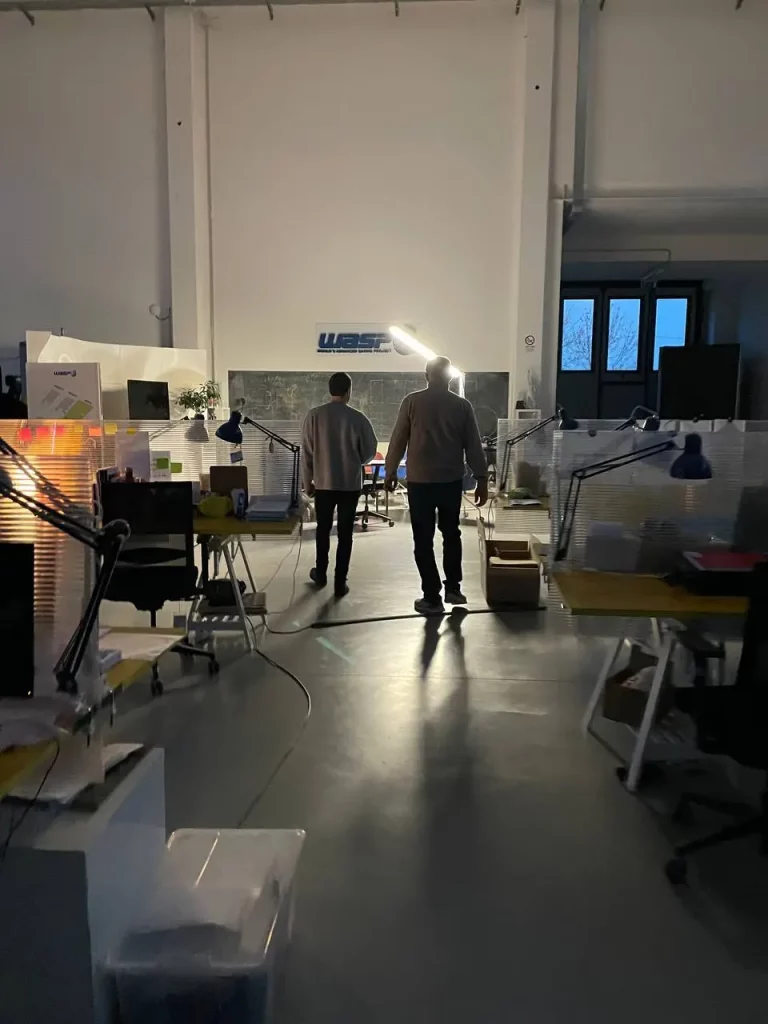 Photo Credits: Aga Lein
Looking back to 2017, we are delighted to see the collaborations, projects, conversations, laughs, and dreams that LAMÁQUINA and WASP have shared.
Today, Francesca Moretti has taken on the role of new CEO of WASP, bringing a dynamic spirit to the company, building on her father's legacy while charting a course toward different challenges and accomplishments, supported by a great team led by Nicola Schiavarelli, founding member of the WASP team.